Travel and Rec Plus Tryouts *REVISED* May 14 - June 1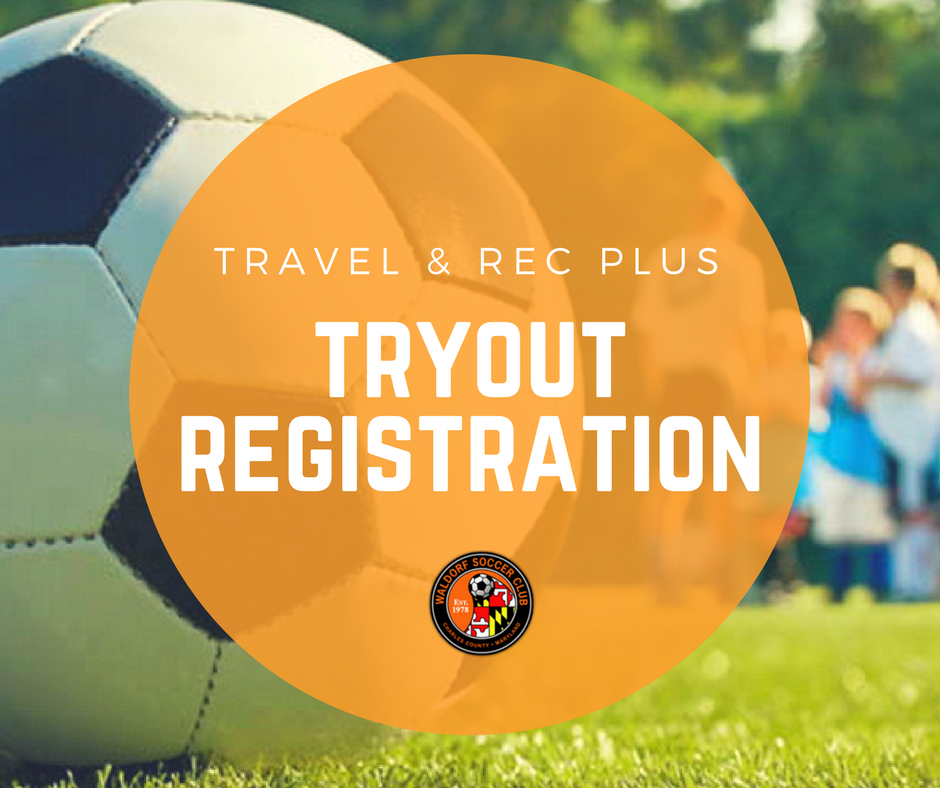 Tryouts are for roster positions on our Travel or Rec Plus teams in 2018-19. Player's birth year needs to be 1999 - 2012.
REVISED! (5/21) Tryout dates are as follows:
All sessions will be at Bryantown Sports Complex from 6-7:30pm.
Tuesday 5/22: BOYS Travel and those signed up for "BOTH".
Wednesday 5/23: GIRLS Travel and those signed up for "BOTH:.
Thursday 5/24: Makeup for BOYS and GIRLS Travel and BOTH if necessary.
Tuesday 5/29 AND Thursday 5/31: BOYS Rec Plus.
Wednesday 5/30 and Friday 6/1: GIRLS Rec Plus.
Tryouts are completely FREE of charge and you are under no obligation to accept a roster spot. We recommend that ALL children - even remotely interested in Rec Plus or Travel - try out!
For further information, see your coach or email our Vice President - Travel, Shawn Bingham, at TravelVP@waldorfsoccer.com.
To start the registration process, click **HERE**.
Thanks - Waldorf Soccer Club
FIELD STATUS
Field Status
SCHEDULES
Washington Spirit Ticket Discount Program
The Washington Spirit host Sky Blue FC under the lights in a week-day match-up and our members get an exclusive discount! Sky Blue FC is led by USWNT midfielder Carli Lloyd and is coached by former Spirit Assistant Coach Denise Reddy. In a battle of 2018 NWSL draft picks, Sky Blue FC features USWNT newcomer and 2nd overall NWSL Draft pick, Savannah McCaskill, while the Spirit feature USWNT midfielder and 1st overall pick, Andi Sullivan.
A code is NO LONGER required to get your ticket discount! Simply click our
custom link
and you're tickets will be automatically discounted!
Coaches and team managers - if you and your team are interested in group rates or on-field youth experiences, please comtact our Spirit rep Ian Lessar at:
ilesaar@washingtonspirit.com