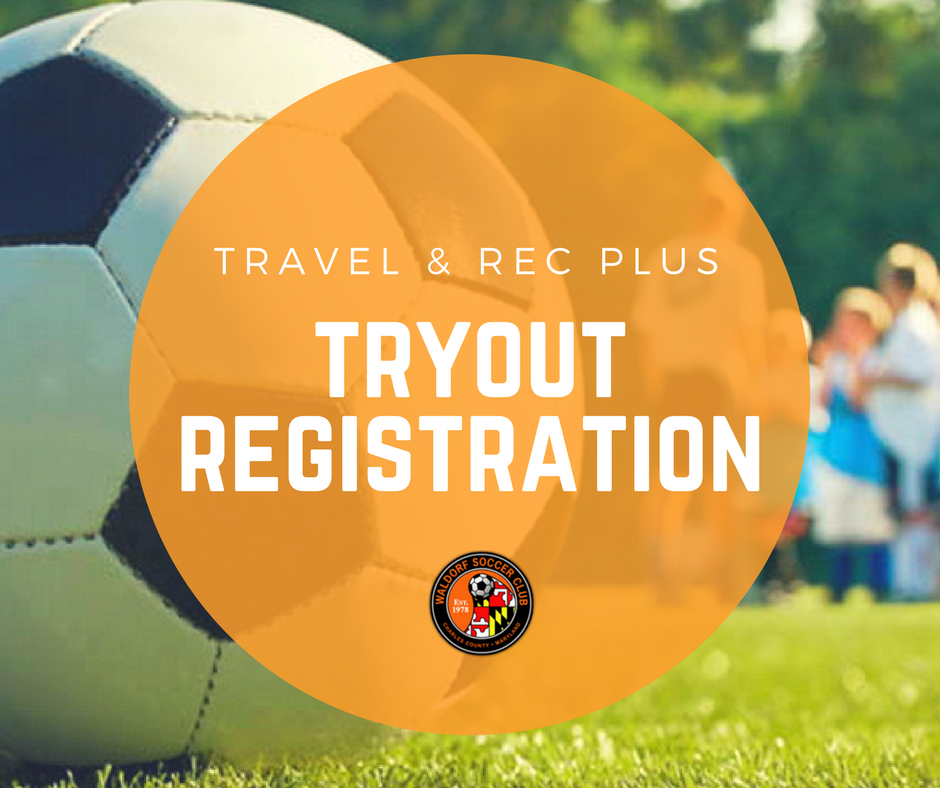 Tryouts are for roster positions on our Travel or Rec Plus teams in 2018-19. Player's birth year needs to be 1999 - 2012.
REVISED! (5/21) Tryout dates are as follows:
All sessions will be at Bryantown Sports Complex from 6-7:30pm.
Tuesday 5/22: BOYS Travel and those signed up for "BOTH".
Wednesday 5/23: GIRLS Travel and those signed up for "BOTH:.
Thursday 5/24: Makeup for BOYS and GIRLS Travel and BOTH if necessary.
Tuesday 5/29 AND Thursday 5/31: BOYS Rec Plus.
Wednesday 5/30 and Friday 6/1: GIRLS Rec Plus.
Tryouts are completely FREE of charge and you are under no obligation to accept a roster spot. We recommend that ALL children - even remotely interested in Rec Plus or Travel - try out!
For further information, see your coach or email our Vice President - Travel, Shawn Bingham, at TravelVP@waldorfsoccer.com.
To start the registration process, click **HERE**.
Thanks - Waldorf Soccer Club